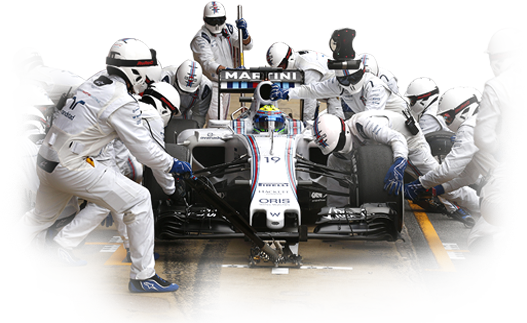 TEAM WORK
Teamwork and good management are essential to delivering successful F1® teams just as they are to ensuring success for your business.
The competition challenges you to work with your team to acquire knowledge and judgement in answering F1® based questions and then, when you have proved yourself to be worthy, you and your team will take your place in the live grand final showdown to be held at Silverstone Race Track.

Sign-up
Get together a team of between 2 and 5 members. Log each member on registration. Signing up is quick and easy.

Select your Team
Choose your team carefully, as this is where the knowledge will come from. The questions draw on your management skills.

The Questions
A specialist in motorsport has produced the questions, with the answers agreed by an expert panel. Any member of your registered team can answer.

Drivers challenge
Each team member is also registered for the Drivers Challenge. You can win £100, Carrera slot car tracks and racing themed merchandise every competition week.

Weekly Scoring
The team and individuals scores will be updated on the website Leaders Board after your answers have been submitted.

Grand Final
A top six finish, or be the lucky winner of a wildcard, and you will be awarded a place at the live Grand Final at Silverstone.
FANTASTIC PRIZES
See the prize breakdown for 2018 below:
Main Team

- Team winners will walk away with the title 'Race Team Manager Champions 2018' and a set of F1 tickets
or £2,000 for the team.

Drivers Challenge

- Each race week in the drivers challenge you will also have the chance to win £100 cash, Carrera slot car tracks and racing themed merchandise.
F1 SEASON
Starting on the 2/9/18 at the Italian GP and ending on the 28/10/18 at the Mexican GP. Accumulating points over six race weeks the winners will be those with the most points at the end and they will take part in the Grand Final at the prestigious Silverstone Grand Prix circuit in November 2018.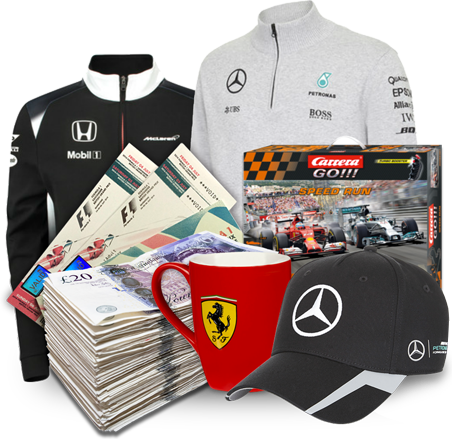 PODIUM POSITIONS 2017/18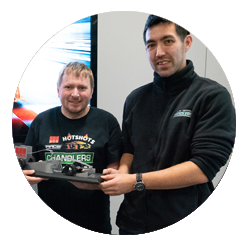 Winners - Hotshots
Chandlers Building Supplies
Ben Lusted| Kevin Dickinson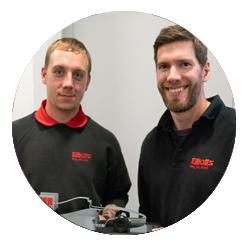 2nd Place - SEB WHO 2
Elliotts
Lee Jones | Simon Eames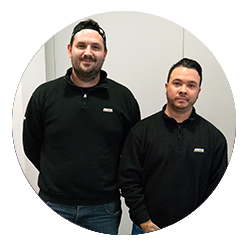 3rd Place - Skidmark Mk2
Jewson
Jonny Ashleys| Shiu-Kin Lee
LOGIN
Login to access this weeks team questions
SCORES
Catch-up on the latest team scores for the weekly questions for both the Teams and the individual challenge